Directions & What To Bring
Our boat is located in the Berkeley Marina, on K dock, directly next to the Berkeley Harbor Master's office. 
The best address for GPS directions is 125 University Ave, Berkeley, CA 94710.  Parking is available in K, L and M lots, as well as in the unpaved parking lot across the street from 125 University Ave.
The bus stop at University Ave. and Marina Blvd. will drop you off directly in front of K dock, where our boat is berthed.  The Berkeley Transit Bus 51B services this stop.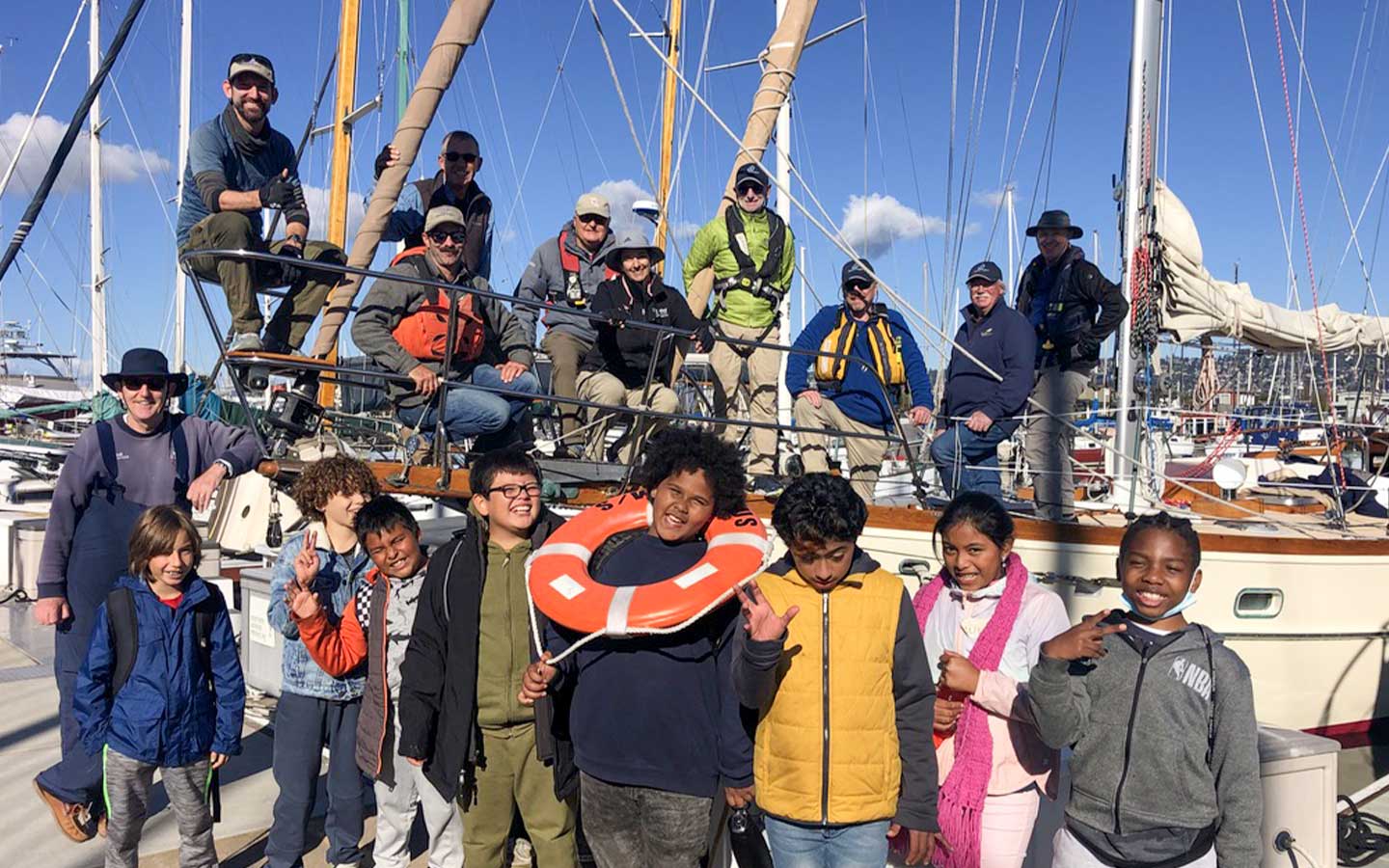 Being Prepared for the Weather
Going out in the Bay requires a more careful look at the weather and your choice of clothing.  Even on a warm and sunny day, the bay wind and waves always make it colder on the boat, and you need to be prepared for sudden changes in the weather.
Common sense and the experience of thousands of sailors worldwide suggest that you bring/wear the following items:
non-slip shoes, preferably with light colored soles
long pants
layers for the upper body: Shirt, sweater, woolen sweater/fleece, rainproof jacket, scarf, hat (50% of body heat escapes through the head and neck!)
gloves
sunscreen and sunglasses
There is a definite trade-off between looking cool and staying warm.  Staying warm is the primary objective, since inadequate clothing can result in hypothermia, the dangerous loss of body heat.  You do not need to fall in the water to get it, and while we watch everybody on board for signs of hypothermia and carry some extra clothing, we rely on your good sense to come prepared!
PACKED LUNCHES
Please ensure that packed lunches are easy to consume.  Sandwiches and burritos are best onboard since they don't require silverware or plates to eat. In addition to lunch, personal water bottles are the best way to stay hydrated onboard.