As I sat down in my regular seat, the feeling of pure joy returned to me and I smiled. Looking out into the endless mass of bright, blue water, I couldn't help but appreciate just how beautiful the Bay really is.
–Lena, 5th grade
We firmly believe that sailing has a transformational impact on young people's lives.  While sailing has traditionally been a pastime of the privileged, we are committed to exposing people of all means to the wonders of sailing on San Francisco Bay.  As a volunteer based organization, we donate our time so that we can get kids out on the water, and we rely on donors like you to cover the costs, which ensures that our service is available to all.  Thanks to your generous donation, youth will come away with memories to last a lifetime, self confidence and a sense of inclusion.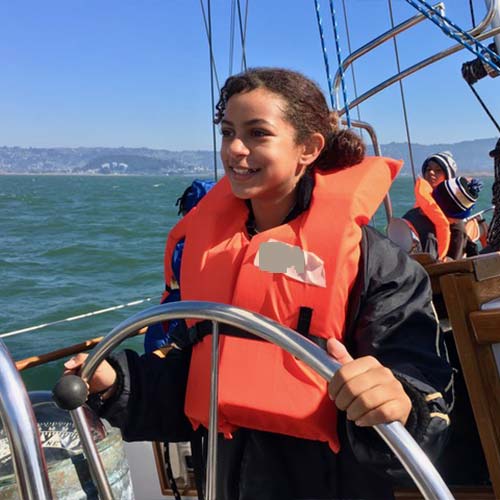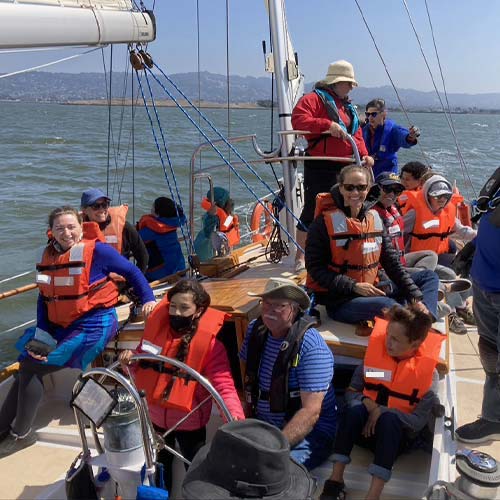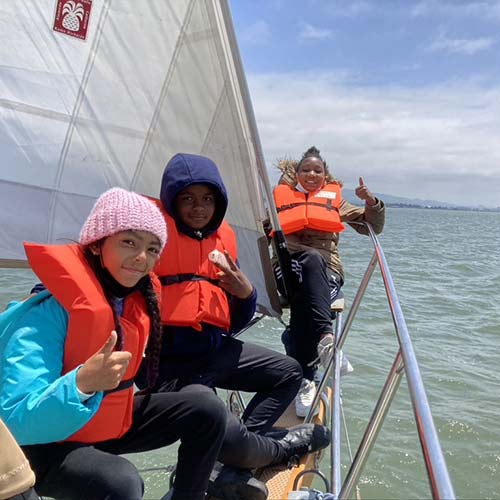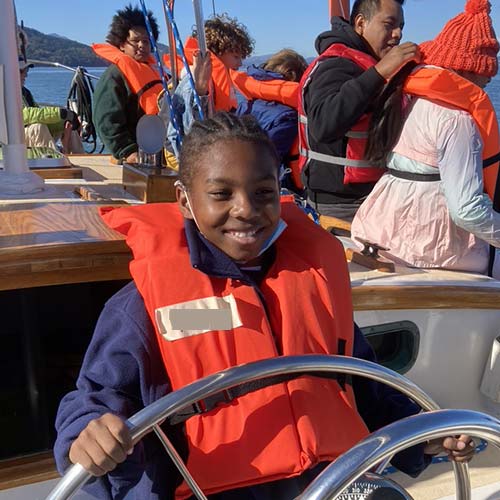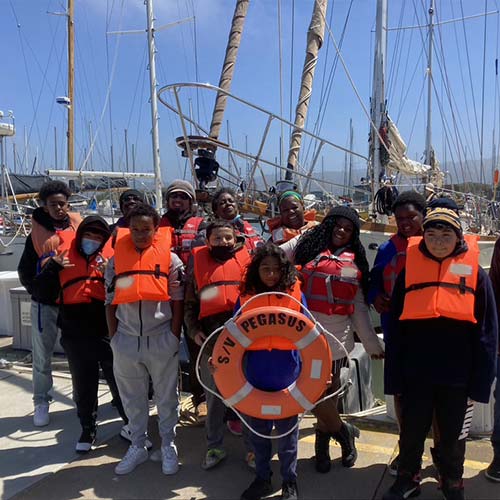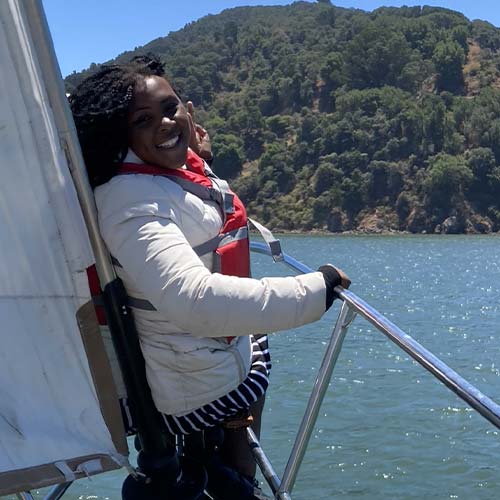 I looked down at the deep, blue ocean under my feet, and the bright, blue sky above me, teeming with life and wonder. It felt absolutely amazing.
–Ella, 5th grade